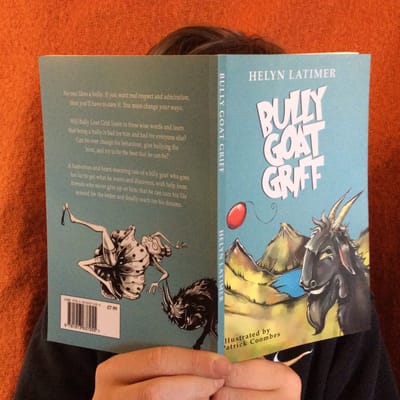 Booking opportunities are now open for author visits to schools, libraries, bookshops and festivals for 2022 and 2023.
I offer engaging and enjoyable presentations, seeking to delight and inspire young readers. The presentation lasts for 30 minutes followed by a Q&A session and a creative writing activity.

BULLY GOAT GRIFF! is ideal for children aged 7-12 years.

BULLY GOAT GRIFF! can be purchased directly from this website or ordered through local bookstores throughout Wales.
Should you wish to enquire about ordering multiple copies or organise a possible author visit, then please do send an email with the details of your school/library/bookstore/community space or event. I'd be delighted to hear from you!